Addinsoft organizes public (inter-company) and private (intra-company) sessions for all levels. You can register to one of our scheduled courses or contact us for a customized training course. All of our courses are available in virtual classrooms.
The XLSTAT courses
We offer several courses covering different areas, from beginner to professional levels. If you are interested by one of the trainings, contact us and we will organize a session.
Are you a new user of XLSTAT? Or do you just need a quick reminder of the basics of XLSTAT? We will show you how to best use our various features.
Interested in the most commonly used statistical methods? This course is for anyone who needs to learn the basics of statistical methods with XLSTAT Basic+.
With a focus on sensory analysis methods, from data collection to interpretation using the most relevant tests, this course is intended for marketing, R&D or consumer insight professionals.
Do you already have a good understanding of basic statistical tools? Reach the next level by using XLSTAT to develop predictive models in EXCEL.
Master the most commonly used multivariate data analysis methods and classification techniques with this course. The training is addressed to anyone interested in studying the relationship between several variables or group objects with common characteristics.
Need to understand the usage context, the approach and the key concepts that will allow you to perform and interpret life cycle analyses? This course covers the key steps from the presentation of the censored data to the different modeling methods with XLSTAT.
You would like to understand the difference between analysis of variance and regression ? During this training, you will perform these analyses in Excel with XLSTAT using concrete examples.
Streamlining your statistical analyses is one of your objectives? This course will help you understand the essential steps to ensure the statistical quality of your results with XLSTAT.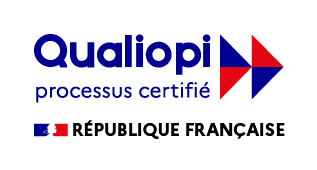 The quality certification has been delivered for the following category of action:
Training actions