COVID-19 free data analysis tool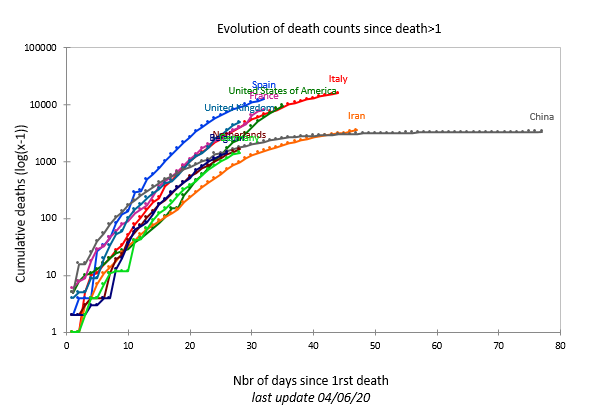 Addinsoft is releasing a tool to analyse the COVID data published on a daily basis by the ECDC.
The current coronavirus outbreak represents a formidable challenge to governments and healthcare professionals around the world. The speed at which the virus has spread has left most countries scrambling for a response and often highlights how poorly prepared their institutions and healthcare systems are equipped to deal with a pandemic of this proportion.
Although the human toll and scope of this health crisis exceed any in modern history, our ability to contain, manage and overcome it will depend in part on our capacity to predict the possible evolution of the disease in the coming months and to forecast with greater accuracy what is required in terms of supplies, medical equipment, and staff, for example.
This is why Addinsoft, the maker of XLSTAT, has developed a tool that allows you to gain valuable insight into the latest COVID-19 data available through the ECDC.
What is the aim of COVID-19 tool?
The tool will enable you to make predictions on the number of new cases, mortality rates and more, and direct your efforts to areas where they are most needed.
Our COVID-19 data analysis resource, designed for hospitals, healthcare professionals and state and local authorities, provides users with a concise view of the global, national and local data they may require to get a clearer picture of the situation.
We hope this new tool will be of service to you in your ongoing fight against the virus and are extremely grateful for your determination and hard work.
Your feedback is most welcome. We can improve it for free and fast. All you need to do is install XLSTAT (free or paid) and activate the COVID function.
How to use the COVID-19 tool?
Check out our tutorial to learn:
How to activate the COVID-19 tool
How to configure the COVID-19 tool
How to interpret the COVID analysis results
Source www.xlstat.com/covid
---
Learn the basics of descriptive statistics, multivariate data analysis, tests and modeling with XLSTAT Basic+
Learn the basics of descriptive statistics, multivariate data analysis, tests and modeling with XLSTAT Basic+
🏖 XLSTAT Summer Series #7 - Comparison of Two Paired Samples 🏖 Learn how to perform and interpret a t-test and a W… https://t.co/eqOBKq0gan
🏖 XLSTAT Summer Series #6 - Mandel's h and k Statistics 🏖 Learn how to run and interpret Mandel's h and k statisti… https://t.co/XZNZ2kayNf
---