A 2-day Workshop on PLS Path Modeling via XLSTAT software, China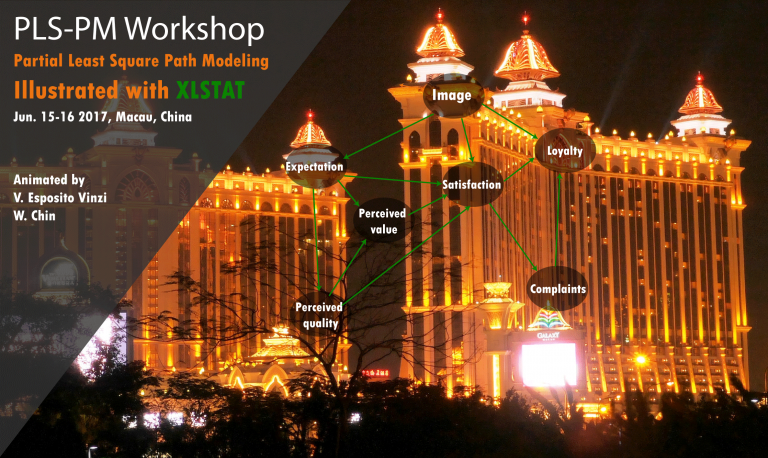 Attend the workshop on PLS Path Modeling taking place prior to the PLS17 conference in Macau, China. Special price for academics: $495.
2-Day Workshop on PLS Path Modeling
After a return to the origins of structural equation modeling (SEM), the PLSPM algorithm will be presented. A methodology to interpret results will then be suggested on the basis of real life cases. The training session will be illustrated by applications using XLSTAT.
DAY 1: Algorithm, Estimation and Practice
Introduction to Structural Equation Modeling

Covariance-based and Component-based apporaches

PLS Path Modeling Algorithm

PLS Path Modeling algorithm for model estimation:

Measurement (Outer) Model Specification and Estimation Modes (Reflective vs. Formative – Mode A and Mode B)
Structural (Inner) Model Specification and Estimation Schemes (Centroid – Factorial – Path Weighting Schemes)
PLS algorithm for computing Latent Variable Scores

PLS Algorithm for the case of one and two blocks:

Principal Component Analysis, Tucker's Inter-battery Analysis, Canonical Correlation Analysis, PLS Regression, Redundancy Analysis

Hierarchical PLS-PM and the super-block option
Introductory Tutorial on XLSTAT-PLSPM with Case Studies

Model Specification: exploring graphical interface features
Model Estimation: measurement and structural options
Scaling Latent Variable Scores: standardized vs. normalized
Output Retrieval (graphical and tabular) and Interpretation:

Outer weights, normalized weights, standardized loadings
Path coefficients (direct, indirect and total effects), R2, standardized path coefficients, contribution to R2, simple and partial correlations

Latent variables scores (casewise values, summary statistics)
DAY 2: Model Assessment, Improvement and Advances in PLS-PM
Model Assessment and Improvement: Diagnostics and Solutions

Convergent validity: composite reliability, eigenvalues, condition number, critical value, weights and loadings, average variance extracted (AVE), communality
Discriminant validity: cross-loadings vs. loadings, latent variables correlations vs. AVE
Predictive relevance: Redundancy, R2, Absolute and Relative Goodness of Fit (GoF), Effect Size f2
Statistical significance: Bootstrapping, Jackknifing, t-test, F-test, critical ratios
Cross-validation: Blindfolding, CV-Communality, CV-Redundancy
Handling Missing Data: Lohmöller's option, Impact on Latent Variable Scores
Continuous Moderating Effects

Why & How to Investigate Moderating Effects?
Discrete (categorical) vs. continuous moderator variable
Methods for Assessing Interaction Effects: Product-Indicator, Two-Stage, Hybrid, Orthogonalizing
Interaction with Formative Indicators
Centering or Standardizing the Indicators
Choosing the appropriate method
Additional Methods for Non Linear Relations: Measurement and Structural Level
Discrete Moderating Effects: Multi-Group Comparison

Bootstrap parametric approaches: t-test, empirical confidence intervals
Permutation-based comparisons
Mediating Effects

Mediator vs. Confounder
Causal Steps for Testing Mediation
Methods for Assessing Mediating Effects: Sobel, resampling
Mediator versus Moderator
Moderated Mediation
Handling Multidimensionality

Detection of Block Multidimensionality
Mode PLS for the Measurement Model: a continuum from Mode A to Mode B
PLS Regression to cope with multicollinearity in the Structural Model
Uncovering Segments

Definition of Unobserved Heterogeneity
REBUS-PLSPM
開催地
Grand Resort Deck Galaxy Macau, COTAI, Macau 澳門路氹城「澳門銀河」綜合度假城 Macau China Macau China
---
---
Vincenzo Esposito Vinzi
Vincenzo ESPOSITO VINZI氏は、計算科学のPh.D保持者で、現在、パリのESSEC ビジネス・スクールで統計学の正教授です。Vincenzo氏は、International Society for Business and Industrial Statistics の次期会長、International Association for Statistical Computingのヨーロッパ取締役会の次期チェアマンでもあります。彼の研究は、とくにビジネス指向アプリケーションを伴う多変量統計、構造方程式モデリング、PLS回帰およびパス・モデリングを含みます。Vincenzo氏は、国際的な会議でPLSや関連手法に関する招待講演や オーガナイズド・セッションを数多く発表しています。また彼は、国際会議の議長、PLS法に関する複数の会議プロシーディングや国際ジャーナルの特集の共同編集を務めました。Vincenzo氏は、Computational Statistics and Data Analysi、Advances in Data Analysis and Classification、 Statistical Methods and Applications and Computational Statisticsの共同編集者です。 彼は、2010年に発刊された"Handbook of Partial Least Squares: Concepts, Methods and Applications" の編集長です。
Wynne Chin
Wynne W. CHIN氏は、ヒューストン大学のC.T. Bauer ビジネス・カレッジで意思決定と情報科学の教授です。彼はマサチューセッツ州He received his A.B. in Biophysics from U.C. バークレー校で生物物理学のA,B学位を、ミシガン大学でコンピュータおよび情報システムのMBAおよびPh.Dを取得されました。 Wynne氏は、カルガリー大学、 ウェイン州立大学、ミシガン大学で教べんを執り、カンタベリー大学、クイーンズ大学、香港市立大学、ニューサウスウェールズ大学で客員研究員を歴任されました。Wynne氏の研究は、セールスフォース・オートメーション、IT導入、アウトソーシング、受容度、満足度、グループ・コヒージョン、交渉術、心理測定モデリング問題などを含みます。Wynne氏は、Structural Equation Modeling journal、Journal of AIS、 Journal of Information Technology、IEEE Transaction of Managementの編集委員です。 彼は、偏最小2乗分析を実行する最初のグラフィカル・ベースのソフトウェアで1990年にまで遡るPLS-Graphの開発者でもあります。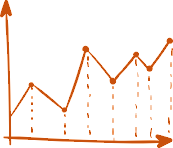 ---