Addinsoft organizes public (inter-company) and private (intra-company) sessions for all levels. You can register to one of our scheduled courses or contact us for a customized training course. All of our courses are available in virtual classrooms.
Request a custom xlstat training course
Can't find the ideal course in our catalog? Describe what you need below (subjects, method, language, etc) and we will organize a training course adapted to your needs.
The information entered into this form will be subjected to computer processing and is necessary to offer you the most appropriate package and pricing or solve any technical errors you share with us. The recipients of the data will be ADDINSOFT and XLSTAT only and will be kept for three years. According to the Data Protection Act of January 6th, 1978, you have at any time, a right of access to and rectification of all of your personal data. If you wish to exercise this right and gain access to your personal data, please write to our data protection officer at dpo@xlstat.com . You may also oppose, for legitimate reasons, the processing of your personal data.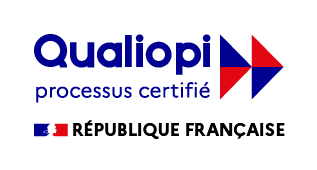 The quality certification has been delivered for the following category of action:
Training actions