Addinsoft organizes public (inter-company) and private (intra-company) sessions for all levels. You can register to one of our scheduled courses or contact us for a customized training course. All of our courses are available in virtual classrooms.
Sensory data analysis with XLSTAT-Sensory
With a focus on sensory analysis methods, from data collection to interpretation using the most relevant tests, this course is intended for marketing, R&D or consumer insight professionals.
This course covers the main methods of sensory analysis and the appropriate statistical analyses, from data collection, through routine processing of sensory and consumer studies (establishment of a sensory profile, panel performance evaluation, segmentation of consumers, etc.) to the processing of specific tests (analysis of multiple tables, preference mapping, ...). The trainer provides numerous examples based on real data to allow the participants to become familiar with the practice of sensory data analysis with XLSTAT-Sensory. An important part of the training is the interpretation of the results. At the end of the course, participants will be able to quickly find and implement the relevant statistical methods to meet their own needs using XLSTAT-Sensory.
Main topics covered in this training:
Descriptive statistics
Statistical tests
ANOVA
PCA, FCA, HAC…
Preference mapping
Discrimination and identification tests
Required experience:
Trainees must have:
Basic experience using Microsoft Excel
Syllabus:
Introduction: statistics and sensory analysis (sensometrics)
Collecting sensory data:
Different types of data
Typical presentation formats: complete blocks, incomplete blocks, Latin squares, Williams designs, MOLS
Descriptive statistics and different visualizations:
Unidimensional analysis (main graphs and indicators)
Bivariate analysis (main graphs and indicators)
Simple product description, relationship between two sensory attributes.
Statistical tests: parametric and non-parametric approaches:
Conditions for the use of statistical tests
Best practices
Standard tests: Student, Friedman, Wilcoxon, Mann-Whitney, Kruskal-Wallis, etc.
Statistically significant difference between 2 products.
Analysis of variance (ANOVA)
One and two factor ANOVA
Extension to more complex models (more than 2 factors, random effect)
Product effect analysis and multiple product comparisons in a hedonic test; Panel performance study (discriminating power, reproducibility, homogeneity).
Multivariate analyses:
Principal Component Analysis (PCA)
Factorial analysis of simple and multiple correspondences (FCA and MCA)
Hierarchical Ascending Classification (HAC)
Construction of a sensory "product space"; Definition of product groups, descriptors or consumer segments.
Multiple table analysis:
Multiple Factor Analysis (MFA)
Generalized Procustes Analysis (GPA)
Introduction to holistic and rapid sensory methods (napping, flash profile).
Preference mapping:
Internal mapping
External mapping
How to link consumer preferences to product sensory characteristics.
Product discrimination tests:
Basic principle of discrimination tests
Overview of the triangle test
A product defect identification test:
Temporal methods for sensory evaluation:
Basic principle of temporal methods
Time-Intensity (TI)
Temporal Dominance of Sensations (TDS)
---
TRAINER PROFILES
---
Damien Brémaud
Independent sensometrics consultant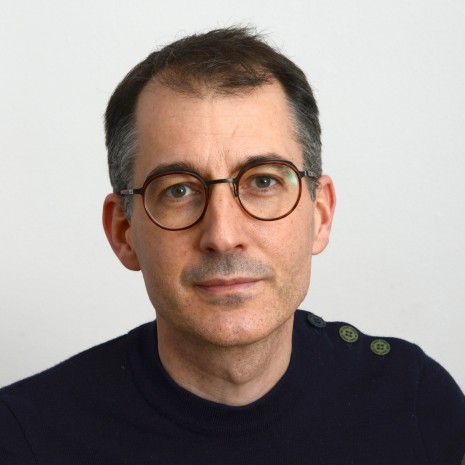 After working as a statistician in a service company and then as head of scientific calculation for L'Oréal R&I, Damien Brémaud is now an independent sensometrics consultant.
He holds a master's degree in econometrics and has nearly 20 years of experience in sensometrics, during which he has provided numerous training courses in applied statistics to private companies (from SMEs to large groups) in food, cosmetics, transport, optics, tobacco, sports and more…
He is a member of the Board of Directors of the SFAS (French Society of Sensory Analysis) and the SFdS (French Society of Statistics) for the Agro-Industry group. He is also a lecturer for the "Sensory and Innovation in Food" master's at the University of Tours..