Addinsoft organizes public (inter-company) and private (intra-company) sessions for all levels. You can register to one of our scheduled courses or contact us for a customized training course. All of our courses are available in virtual classrooms.
Our training services
Inter-company training: you register for a session organized by our team on introductory topics in statistics. Several dates are available throughout the year, which you can find in our calendar.
Note: In virtual classes, groups are limited to 6 participants to ensure better interaction with the trainer.
Intra-company trainings are available in two formats :
Please note: The number of participants will be adjusted according to your level.
---
TRAINING ADMINISTRATION
We use the Digiforma solution for the administrative management of our sessions. Upon registration, you will receive:
A quote and an agreement
Access to your extranet space (digital registration and evaluation forms available in your personal space)
A certificate of attendance on request
A certificate of completion
To validate your registration, you must send your order form and your signed agreement.
---
HOW THE TRAINING COURSES ARE ORGANIZED
We provide you with a course material that gives you both the general principles and detailed information about each method studied.
At your request, an XLSTAT license key will be provided for the duration of the course.
They are organized around practical case studies to allow participants to assimilate all the concepts.
You can register at any time until the day before the session, we only need the signed agreement and quote.
At the end of the program, you will receive a 10% discount on your next license purchase.
Our trainings can be held at your premises, online or in a dedicated room.
---
HANDICAP AND DISABILITY
Learners with visual, auditory or cognitive disabilities may need to adapt their computer tools. All our sessions can be organized remotely, or in your premises. For learners who need more time, we advise choosing an intra-company session to adapt the pace of the training.
Our disability advisor is at your disposal, do not hesitate to contact us: training@xlstat.com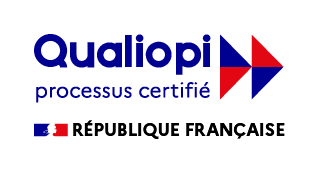 The quality certification has been delivered for the following category of action:
Training actions