Addinsoft organizes public (inter-company) and private (intra-company) sessions for all levels. You can register to one of our scheduled courses or contact us for a customized training course. All of our courses are available in virtual classrooms.
Hands on Consumer Test Analysis, Preference and Emotion Mapping, Singapore, 25-27 Oct 2017
More details and registration here
Hands on Consumer Test Analysis, Preference and Emotion Mapping, 3 days
Optimize the sensory properties of Food, Beverage and personal products using Data exploration and Preference and Emotion Mapping.
Program
Day 1 (Optional) introduction to the Statistics and XLSTAT routines needed to analyse and explore consumer trial data. In the afternoon we discuss the issues regarding conduct and product and questionnaire design to ensure a successful trial to measure Liking or Emotion responses.

Day 2 teaches Demographic analyses, Penalty analysis, segmentation, internal preference mapping, and how to obtain a contour surface mapping liking across the sensory space.

Day 3 shows how to fit external preference mapping, ideal point analysis and use the results to set up optimum profiles of sensory or emotion responses. Mainly based around the use of XLSTAT, attendees will gain practical experience using real-life examples and will be able to save their work to take away with a free copy of XLSTAT-Sensory so they will be competent to start using their expertise from day 1 after the course.
---
TRAINER PROFILES
---
Thierry Worch
Project Manager at Qi Statistics

Thierry works as a trainer and consultant in statistics in general as well as in sensory data analysis at Qi Statistics. He previously worked at OP&P Product Research, Utrecht where he was a consultant statistician working in sensory and consumer science. His recent area of research for his PhD was on the validation and analysis of Ideal Profile data. Thierry has published over 20 scientific papers and notes in his field and is fluent in French and English.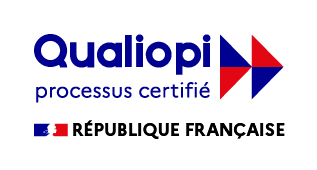 The quality certification has been delivered for the following category of action:
Training actions