Latest news
Check out our latest news.
Statistics & Multivariate analysis with XLSTAT, Virtual class: Online, March 8-12 2021
Learn the basics of descriptive statistics, multivariate data analysis, tests and modeling with XLSTAT Basic+
Find out more

XLSTAT version 2021.1
XLSTAT 2021.1 is now available! What's new?
Find out more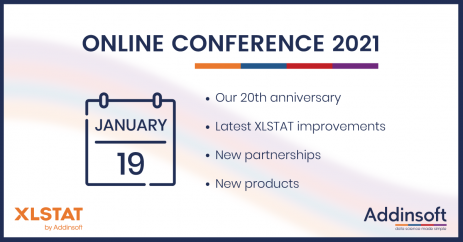 Addinsoft Online Conference 2021
Watch now our special event to learn more about our new products and features.
Find out more