Rapid methods to optimise product performance using the consumer, Paris Feb 25-26, 2016
Hands on: Rapid methods to optimize product performance using the consumer, 2 days
This course will let you acquire easy to use methods that will help you optimize product performance using the consumer.
Overview
Conventional preference mapping requires a sensory panel to provide a space to relate to liking.
What can you do when there are no sensory data?
Can we use Emotions data and consumer perceptions from rapid methods to guide product reformulation trials?
For the first time, we will offer training and practical experience in :
product liking optimisation through JARS and Ideal point scoring,
measuring consumer perceptions of sensory and emotion attributes,
combining product attributes with emotions or brand/package attributes in a holistic optimisation process.
Attendees will practice their learning using real life data and the XLSTAT data package.
---
Pre-Requisites
This course assumes familiarity with the following key statistical techniques used in sensory and consumer research: Analysis of Variance (ANOVA), Correlation, Simple Regression and Principal Components Analysis. (refresher notes can be provided upon request)
---
---
Anne Hasted
Anne氏は、イギリスに拠点を置くコンサルタント会社で、トレーニング、データ解析、プロジェクト支援、ソフトウェア開発を通して統計に関するサポートのフル・ポートフォリオを提供する Qi Statistics Ltd,のシニア・コンサルタントです。彼女は、幅広い企業で25年以上のコンサルティング経験を持つ公認の統計家です。彼女は、ワールドワイドにトレーニング・ワークショップを開催し、"ユーザー・フレンドリーな" トレーニングを提供することで知られています。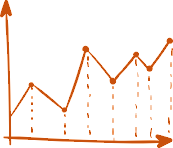 ---