Addinsoft organizes public (inter-company) and private (intra-company) sessions for all levels. You can register to one of our scheduled courses or contact us for a customized training course. All of our courses are available in virtual classrooms.
Free short Webinar: Introduction to descriptive and exploratory statistics, May 24 2016
This webinar is free, lasts one hour and is open to everyone, including people who do not own an XLSTAT license.
The class includes a presentation as well as a 10 minutes long Q&A session.
Introduction to descriptive and exploratory statistics - 1 hour
Data analysis tools can be grouped into several categories, each category aiming at answering a certain type of questions associated to a certain type of data. Descriptive and exploratory statistics allow to summarize information contained in datasets of various sizes. This Webinar presents descriptive and exploratory statistical features with applications using the XLSTAT statistical software.
Prerequisites
None
Program
A few definitions: descriptive and exploratory statistics, variable, individual
Describing a qualitative variable
Describing a quantitative variable
Describing two variables
Expanding description on multivariate data: exploration and data mining
Exploratory statistics: principal component analysis (PCA)
---
講師プロフィール
---
Jean-Paul Maalouf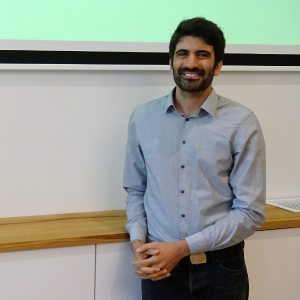 Jean-Paul Maalouf は、2014年からAddinsoftのシニア統計コンサルタントです。彼は生物学のPhD を保持し、2012年から統計学の指導に集中しており、かなりの経験を持ちます。彼のトレーニングの受講者には、フランスの主要な研究機関(INRA, CNRS, INSERM, CIRAD, 複数の大学)および世界中の民間企業が含まれます。 彼の指導法は、数学的というよりも統計ツールの概念的な説明に頼ります。必ずしも数学の経験を持たないユーザー、使用方法を素早く習得したいユーザーにとって、統計がとてもわかりやすくなります。