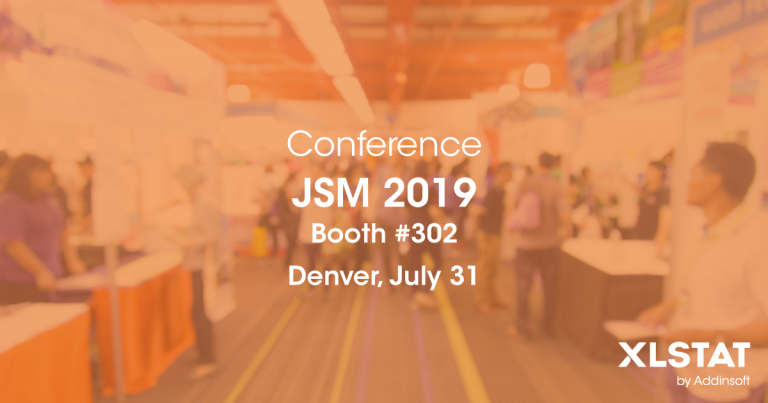 Get a one to one demo of the most complete statistical add-on for Microsoft Excel at booth 302.
A Professional Development Technology Workshop, Interface R with Microsoft Excel, will also be held on Wednesday, July 31.
This 2-hour workshop shows
How to make an R function available in an Excel dialog box and
How to develop a customized R-based dashboard in an Excel sheet.
Register at: JSM 2019
We look forward to seeing you there!