XLSTAT at JSM 2018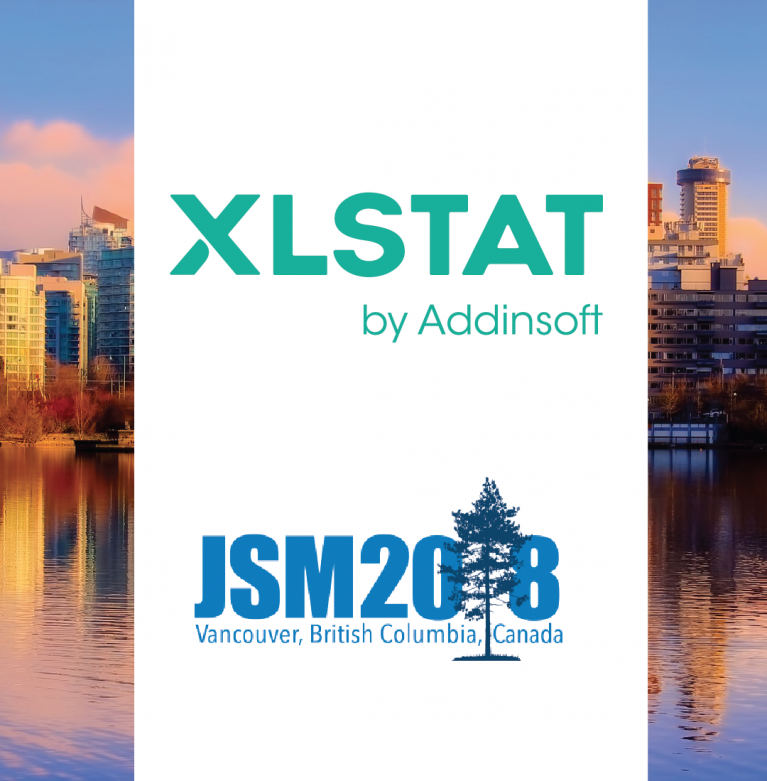 Joint Statistical Meetings is one of the largest statistical events in the world.
XLSTAT will be among the Silver Sponsors and exhibitors once again so come and meet us at booth 225!
Here are some upcoming highlights:
Get a one to one demo of the most complete statistical add-on for Microsoft Excel at our booth.

Enjoy an afternoon popcorn break on Monday, July 30 at 1:30 p.m in the Spotlight area (sponsored by XLSTAT).

And more surprises with exciting rewards for statistics lovers.
---
This module focuses on Analysis of Variance, but this technique makes assumptions about the underlying distributions in our data
This course covers the excellent features in XLSTAT for investigating, visualising and modelling data sets with measurements on many variables.
This short course delivered online will show consumer scientists how to set up and learn about the routines available in XLSTAT for relating consumer acceptability to sensory/analytic measures.
🗓 ¡Última oportunidad para unirse al webinar de Minería de textos en español! 🧑‍💻 Únase a nuestros compañeros… https://t.co/LKJjzGogXE
🗓 How would you describe your XLSTAT proficiency level? If you want to improve your skills, register to our next o… https://t.co/q04zjmnZ23
🗓 We've gathered our best XLSTAT Tips & Tricks for you! ➡️ Join Thalia on May 18th and learn how to: - Anonymize… https://t.co/mPV5jYicNs
---