Version 2016.5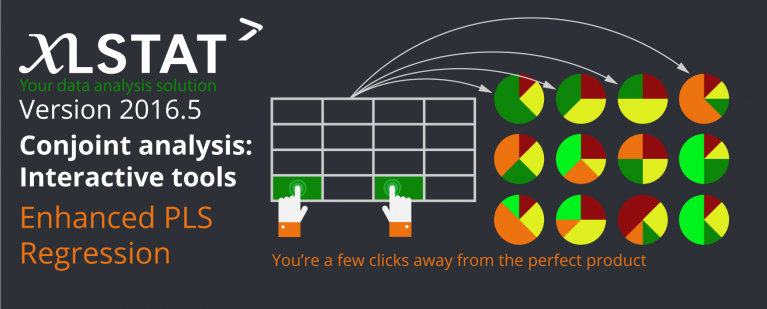 XLSTAT version 2016.5の新機能は?
PLS 回帰: 全体的な性能と正確度が著しく強化されました。すべてのXLSTAT ソリューションで利用可能です。
コンジョイント分析と選択ベースコンジョイント: 出力をより素早く操作するための複数のオプションが可能になりました。コンジョイントおよびCBC分析ダイアログ・ボックスで自動記入を可能にする新しいショートカット・ボタンが実装されました。ターゲット製品の属性を変更すると、マーケット・シミュレーションが直接更新されるようになりました。XLSTAT-Marketing および XLSTAT-Premiumで利用可能です。
---
XLSTAT 2021.1 が利用可能になりました! 新機能は?
This module focuses on Analysis of Variance, but this technique makes assumptions about the underlying distributions in our data
This course covers the excellent features in XLSTAT for investigating, visualising and modelling data sets with measurements on many variables.
---