Version 2016.3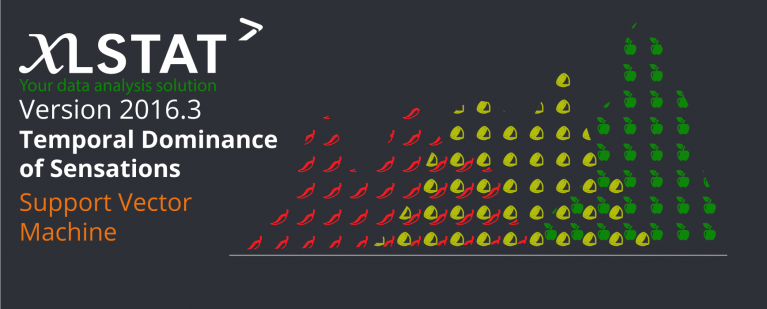 XLSTAT version 2016.3の新機能は?
Version 2016.3 は待望の2つの機能を含みます。
さらに
メニューのデザインを一新しました。
箱ひげ図 がグループごとに色づけできるようになりました(すべての XLSTAT ソリューション)。.
---
XLSTAT 2021.1 が利用可能になりました! 新機能は?
This module focuses on Analysis of Variance, but this technique makes assumptions about the underlying distributions in our data
This course covers the excellent features in XLSTAT for investigating, visualising and modelling data sets with measurements on many variables.
---