Limited-time offer: Free Statistical Consulting for the Purchase of XLSTAT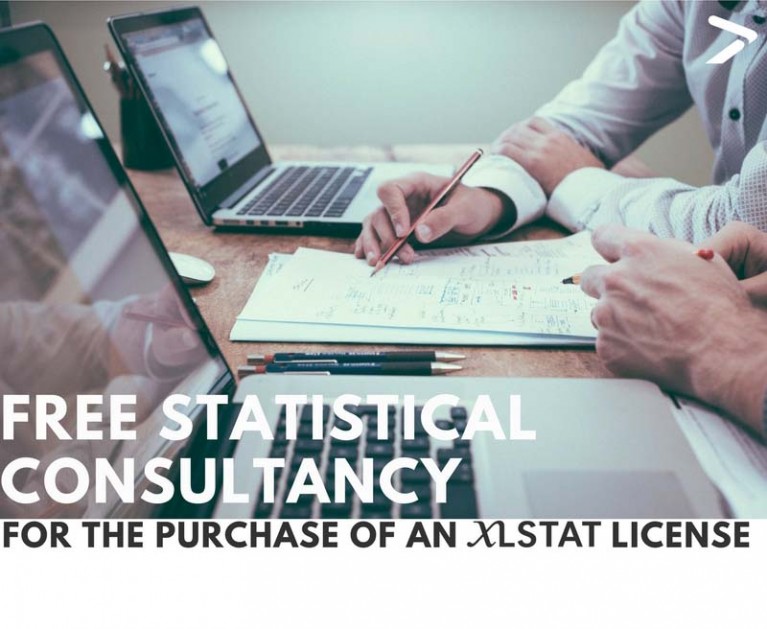 In need of an expert consulting service for your data analysis-related questions?
Order any of the below solutions before Friday, April 28, 2017, 11:59 PM (CST) and receive a free one-hour personalized one-on-one session with one of our expert consultants*.
This offer is only valid for the purchase of one of the below solutions:
XLSTAT-Premium, XLSTAT-Marketing, XLSTAT-Sensory, XLSTAT-Forecast, XLSTAT-Biomed, XLSTAT-Ecology and XLSTAT-Psy.
*Offer valid for Private/Company and Academic annual and perpetual licenses only. Excludes student licenses. Your personalized consulting session must be scheduled and held before June 30, 2017. Purchases of more than one license will not give right to cumulated consulting hours, each order being limited to a single one hour consulting session
To benefit from this offer, please follow the steps below
As soon as you receive your license key, send it to info@xlstat.com stating "Acquired License Key for consultancy service"
An expert statistics consultant will contact you in order to organize the consulting session.
---
XLSTAT 2021.4 が利用可能になりました! 新機能は?
XLSTAT 2021.1 が利用可能になりました! 新機能は?
---