Addinsoft organizes public (inter-company) and private (intra-company) sessions for all levels. You can register to one of our scheduled courses or contact us for a customized training course. All of our courses are available in virtual classrooms.
Rapid methods to optimise product performance using the consumer, Paris Feb 25-26, 2016
Click here for more details and registration
Hands on: Rapid methods to optimize product performance using the consumer, 2 days
This course will let you acquire easy to use methods that will help you optimize product performance using the consumer.
Overview
Conventional preference mapping requires a sensory panel to provide a space to relate to liking.
What can you do when there are no sensory data?
Can we use Emotions data and consumer perceptions from rapid methods to guide product reformulation trials?
For the first time, we will offer training and practical experience in :
product liking optimisation through JARS and Ideal point scoring,
measuring consumer perceptions of sensory and emotion attributes,
combining product attributes with emotions or brand/package attributes in a holistic optimisation process.
Attendees will practice their learning using real life data and the XLSTAT data package.
---
Pre-Requisites
This course assumes familiarity with the following key statistical techniques used in sensory and consumer research: Analysis of Variance (ANOVA), Correlation, Simple Regression and Principal Components Analysis. (refresher notes can be provided upon request)
---
TRAINER PROFILES
---
Anne Hasted

Anne is senior consultant at Qi Statistics Ltd, a UK based consultancy offering a full portfolio of statistical support through training, data analysis, project consultancy and software development. She is a chartered statistician with over 25 years of consultancy experience in a wide range of companies. She has run training workshops worldwide and is recognised for providing "user friendly" training.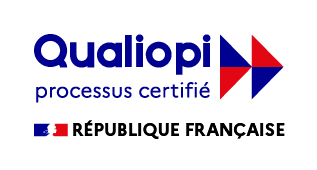 The quality certification has been delivered for the following category of action:
Training actions