Addinsoft organizes public (inter-company) and private (intra-company) sessions for all levels. You can register to one of our scheduled courses or contact us for a customized training course. All of our courses are available in virtual classrooms.
Hands on Essential Sensory Statistics, 3 days training in Brisbane, Australia
Master several statistical methods used in sensometry, spanning from the basic ANOVA, Clustering and PCA to the more advanced Multiple Factor Analysis, General Procrustes Analysis and PLS regression, using the XLSTAT-Sensory solution
Location: Brisbane, Australia
price
$2,250.00
per participant
Hands on Essential Sensory Statistics, 3 days training
This course covers the analysis of sensory profile data collected from trained sensory or workplace panels. Mainly based around the use of the XLSTAT-Sensory solution, attendees will gain practical experience using real life examples. If you analyze or interpret data of this type this course is for you.
Prerequisites
None
Objectives
Gain analysis skills that you can use straightaway
Increase your confidence in your ability to analyze, interpret and report sensory data
Master the use of the XLSTAT-Sensory solution
Network with colleagues working in similar fields
Opportunity for consultancy with an expert in the field
Training program
Basic Statistics Refresher
Analysis of Sensory Profiling Data to test for product differences.
Further Analysis of Variance
Panel Performance
Power and Sensitivity in Sensory Testing
Visualizing Products across many attributes
Free Choice and Flash Profiling
Combining Sensory & Instrumental & Liking Data
Cluster Analysis of Products
Linking sensory and consumer/analytic data
Rapid Methods
---
TRAINER PROFILES
---
Anne Hasted

Anne is senior consultant at Qi Statistics Ltd, a UK based consultancy offering a full portfolio of statistical support through training, data analysis, project consultancy and software development. She is a chartered statistician with over 25 years of consultancy experience in a wide range of companies. She has run training workshops worldwide and is recognised for providing "user friendly" training.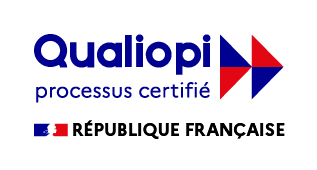 The quality certification has been delivered for the following category of action:
Training actions