Addinsoft organizes public (inter-company) and private (intra-company) sessions for all levels. You can register to one of our scheduled courses or contact us for a customized training course. All of our courses are available in virtual classrooms.
Hands on Consumer Driven Product Optimization, 3 one-day workshops, NYC (21-23 March 2018)
The session can be attended either at MicroTek Training Facilities, 180 Maiden Lane, New York 10038 or using a virtual training room from your own office.
Hands on Consumer Driven Product Optimization, 3 one-day workshops
Day 1 is designed to take you through the key methods that we use in consumer science and explain how they work and how they are applied to consumer data. Emphasis is given to the practical decision making that is made after each analysis. Participants will apply the methods to real life data using XLSTAT routines and will be guided by the written solutions that are a unique feature of Hal MacFie Training. These solutions give you the possibility to pick up the notes after 6 months or a year and remind yourself how a technique works and then apply it to your own data. Day 2 is a Segmentation Masterclass: This will give attendees a unique perspective: understanding and experience with the three main segmentation algorithms. Practical guidance on selecting the correct algorithm for the task, selecting the optimum cluster set, testing for stability will be given. The key question with clusters is to identify any predominant characteristics of the membership and we will show a variety of approaches for this. Day 3 afternoon Concept optimisation and Product matching. Many concept trials ask multiple questions including sensory about one or more concepts. How can we examine segmentation in the response to a single concept? Which concepts do we select for further development?
Course Outline
Day 1 Exploratory and Analytical methods for Consumer Science
9.00-9.15 Introductions
9.15-10.45 Exploratory- Principal Component Analysis
Definition, graphical explanation, scaling
Sample maps, correlation maps, biplots. Interpretation.
XLSTAT exercises
Rotating for Interpretability
10.45-11.30 Exploratory- Correspondence Analysis
Frequency data applications
Theory and interpretation
CATA
XLSTAT analysis
11.30-12.30 Exploratory- Cluster Analysis
Distance and similarity measures
Clustering algorithms, dendrogram, defining clusters.
XLSTAT exercises
12.30 -13.30 Lunch
13.30-14.30 Analytical- Quadratic regression and simple Preference mapping
Ideal point model, quadratic response, surface response diagrams
Picking an optimum
Multi-response problems
XLSTAT exercise
14.30-15.30 Analytical- Partial Least Squares
Concept, graphical explanation, cross validation, predictive modelling.
Liking to sensory, sensory to instrumental.
Reverse PLS to identify target product.
XLSTAT exercises
15.45-17.00 Analytical- Path Analysis – Simple and PATHPLSmodelling
Rotated factor modelling
XLSTAT exercises
PATH PLS theory and demonstration
Day 2 Segmentation, Mapping and Product Optimisation
9.00-11.00 Segmentation Masterclass:
AHC versus Kmeans versus Latent Class Analysis
Choosing the method. How many clusters?
PCA versus CVA plotting strategies
XLSTAT exercises
Testing the Stability of the solution. How many non-discriminators?
XLSTAT exercises
11.00-12.00 Demographics, Psychographics and Segments.
ANOVA approach
Chi-square, Correspondence and CHAID approach
12.00-13.00 Preference Mapping using the XLSTAT PREFMAP module
Ideas behind the method
Different strategies (overall versus segment means or individuals)
Contour plotting
Interpretation of output, decision making
Exercises in XLSTAT
13.00-14.00 Lunch
14.00-15.00 What Sensory Properties will the Desired Product Have?
Using the preference maps to identify optimal products
Estimating their sensory properties using reverse regression
XLSTAT exercise
15.00 -16.00 Using Open ended comments in Preference mapping:
Role of open ended comments, Quantification
Alternative Preference Map basis
XLSTAT exercises
16.00-17.00 Portfolio optimisation and other approaches:
Selecting products for global markets
Internal versus External versus Probabilistic models
A practical approach
XLSTAT Exercise
Day 3 am What can you do with 3 products or less?
9.00-9.45 JAR Scales and Penalty Analysis
Analysis of JAR scale data (Friedman v ANOVA)
Correlation with liking, XLSTAT Penalty Analysis routine
Interpretation and decision making
XLSTAT Exercises
9.45-10.45
Ideal Point Profiling
Ideal point scoring, Radar Plotting, Analysis, Product Optimisation
XLSTAT exercise
11.00-12.00
CATA Data and Kano Impact Analysis
CATA data, significance testing, Kano approach.
XLSTAT CATA routine
12.00-13.00 Lunch
Day 3 pm Concept Optimisation and Product matching
13.00-14.30 Concept and single product trials and analyses
Data set up and theory
Factor Analysis and Segmentation analysis of concept question batteries and interpretation
XLSTAT exercises
14.45-15.45 Matching Product to concept
PLS of Fit to concept on sensory data
Expectation, Blind and Informed testing, design, conduct and analysis
Multiple Factor Analysis theory and XLSTAT Exercises
Context, Virtual reality trials and analysis
16.00-17.00 Conceptualisation theory, Best-Worst scaling and Analysis
Matching sensory and emotion to concept.
XLSTAT exercises
17.00 Close
---
TRAINER PROFILES
---
Anne Hasted

Anne is senior consultant at Qi Statistics Ltd, a UK based consultancy offering a full portfolio of statistical support through training, data analysis, project consultancy and software development. She is a chartered statistician with over 25 years of consultancy experience in a wide range of companies. She has run training workshops worldwide and is recognised for providing "user friendly" training.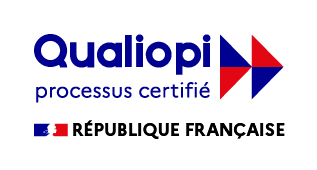 The quality certification has been delivered for the following category of action:
Training actions