Addinsoft organizes public (inter-company) and private (intra-company) sessions for all levels. You can register to one of our scheduled courses or contact us for a customized training course. All of our courses are available in virtual classrooms.
Hands on Advanced Sensory Statistics Course, Dijon, Sep 14-16 2016
More details and registration here
Hands on Advanced Sensory Statistics Course, 2 days
Designed to update the practicing sensory scientist with knowledge and tools to take advantage of recent developments in this fast moving field.
This course tackles recent developments in sensory science, bringing new statistical methods to bear and reviewing recent literature. It covers the analysis of QDA type data, developments in performance monitoring and difference testing.
The most recent rapid methods are reviewed and the issue of when naïve consumers can be used instead of sensory assessors is addressed. The use of multi-way methods to relate sensory to other data sets is dealt with.
Finally new approaches to delaing with modelling sensory pathways are explained and exercises provided using the XLSTAT PLS Path Modeling tool.
---
TRAINER PROFILES
---
Anne Hasted

Anne is senior consultant at Qi Statistics Ltd, a UK based consultancy offering a full portfolio of statistical support through training, data analysis, project consultancy and software development. She is a chartered statistician with over 25 years of consultancy experience in a wide range of companies. She has run training workshops worldwide and is recognised for providing "user friendly" training.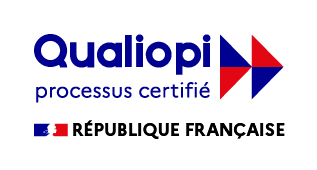 The quality certification has been delivered for the following category of action:
Training actions