Addinsoft organizes public (inter-company) and private (intra-company) sessions for all levels. You can register to one of our scheduled courses or contact us for a customized training course. All of our courses are available in virtual classrooms.
A 2-day Workshop on PLS Path Modeling via XLSTAT software, China
Attend the workshop on PLS Path Modeling taking place prior to the PLS17 conference in Macau, China. Special price for academics: $495.
price
$895.00
per participant
2-Day Workshop on PLS Path Modeling
After a return to the origins of structural equation modeling (SEM), the PLSPM algorithm will be presented. A methodology to interpret results will then be suggested on the basis of real life cases. The training session will be illustrated by applications using XLSTAT.
DAY 1: Algorithm, Estimation and Practice
Introduction to Structural Equation Modeling

Covariance-based and Component-based apporaches

PLS Path Modeling Algorithm

PLS Path Modeling algorithm for model estimation:

Measurement (Outer) Model Specification and Estimation Modes (Reflective vs. Formative – Mode A and Mode B)
Structural (Inner) Model Specification and Estimation Schemes (Centroid – Factorial – Path Weighting Schemes)
PLS algorithm for computing Latent Variable Scores

PLS Algorithm for the case of one and two blocks:

Principal Component Analysis, Tucker's Inter-battery Analysis, Canonical Correlation Analysis, PLS Regression, Redundancy Analysis

Hierarchical PLS-PM and the super-block option
Introductory Tutorial on XLSTAT-PLSPM with Case Studies

Model Specification: exploring graphical interface features
Model Estimation: measurement and structural options
Scaling Latent Variable Scores: standardized vs. normalized
Output Retrieval (graphical and tabular) and Interpretation:

Outer weights, normalized weights, standardized loadings
Path coefficients (direct, indirect and total effects), R2, standardized path coefficients, contribution to R2, simple and partial correlations

Latent variables scores (casewise values, summary statistics)
DAY 2: Model Assessment, Improvement and Advances in PLS-PM
Model Assessment and Improvement: Diagnostics and Solutions

Convergent validity: composite reliability, eigenvalues, condition number, critical value, weights and loadings, average variance extracted (AVE), communality
Discriminant validity: cross-loadings vs. loadings, latent variables correlations vs. AVE
Predictive relevance: Redundancy, R2, Absolute and Relative Goodness of Fit (GoF), Effect Size f2
Statistical significance: Bootstrapping, Jackknifing, t-test, F-test, critical ratios
Cross-validation: Blindfolding, CV-Communality, CV-Redundancy
Handling Missing Data: Lohmöller's option, Impact on Latent Variable Scores
Continuous Moderating Effects

Why & How to Investigate Moderating Effects?
Discrete (categorical) vs. continuous moderator variable
Methods for Assessing Interaction Effects: Product-Indicator, Two-Stage, Hybrid, Orthogonalizing
Interaction with Formative Indicators
Centering or Standardizing the Indicators
Choosing the appropriate method
Additional Methods for Non Linear Relations: Measurement and Structural Level
Discrete Moderating Effects: Multi-Group Comparison

Bootstrap parametric approaches: t-test, empirical confidence intervals
Permutation-based comparisons
Mediating Effects

Mediator vs. Confounder
Causal Steps for Testing Mediation
Methods for Assessing Mediating Effects: Sobel, resampling
Mediator versus Moderator
Moderated Mediation
Handling Multidimensionality

Detection of Block Multidimensionality
Mode PLS for the Measurement Model: a continuum from Mode A to Mode B
PLS Regression to cope with multicollinearity in the Structural Model
Uncovering Segments

Definition of Unobserved Heterogeneity
REBUS-PLSPM
---
TRAINER PROFILES
---
Vincenzo Esposito Vinzi

Vincenzo ESPOSITO VINZI has a Ph.D. in Computational Statistics and is now Full Professor of Statistics at ESSEC Business School of Paris. Vincenzo is also the President-Elect of the International Society for Business and Industrial Statistics and the Chairman-Elect of the European Board of Directors of the International Association for Statistical Computing. His research includes among others multivariate statistics, structural equation modelling, PLS regression and path modelling, with business oriented applications. Vincenzo has delivered many invited lectures and organized sessions on PLS and related methods during international events. He has also been chairing International conferences and co-editing several conference proceedings and special issues of international journals on PLS methods. Vincenzo is an Associate Editor of Computational Statistics and Data Analysis, Advances in Data Analysis and Classification, Statistical Methods and Applications and Computational Statistics. He is the Editor-in-Chief of the "Handbook of Partial Least Squares: Concepts, Methods and Applications" published in 2010.
Wynne Chin

Wynne W. CHIN is Professor in the department of Decision and Information Sciences in the C.T. Bauer College of Business at the University of Houston. He received his A.B. in Biophysics from U.C. Berkeley, MS in Biomedical/Chemical Engineering from Northwestern University, and an MBA and Ph.D. in Computers and Information Systems from the University of Michigan. Wynne has also taught previously at the University of Calgary, Wayne State University, and the University of Michigan and has been a visiting fellow at the University of Canterbury, Queens University, City University of Hong Kong, and the University of New South Wales. Wynne's research includes sales force automation, IT adoption, outsourcing, acceptance, satisfaction, group cohesion and negotiation, and psychometric modeling issues. Wynne is on the editorial board of Structural Equation Modeling journal, Journal of AIS, Journal of Information Technology, IEEE Transaction of Management. He is also the developer of PLS-Graph, the first graphical based software dating back to 1990 to perform Partial Least Squares analysis.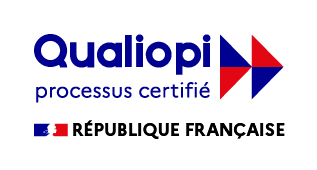 The quality certification has been delivered for the following category of action:
Training actions