The leading optimization solver for Microsoft Excel®.
XLOPTIM® solves your operational problems by providing the efficiency of LocalSolver's optimization engine directly inside your Excel worksheets.
This no-code AI platform will help you to find powerful solutions in a short amount of time and enhance productivity in decision making scenarios. Furthermore, XLOPTIM® can be used as a primary aide in the education field, especially to easily teach Operations Research and Business Analytics.
Mathematical Optimization and Operational Research make it possible to solve complex and varied problems, arising within the framework of an effective management of organizations:
Dimensioning of the logistic chain
Positioning of commercial or logistic sites in a territory
Scheduling of production tasks in manufacturing workshops
Planning of commercial or distribution tours
Optimization of the energy consumption of a factory or a data center
Replenishment of stocks in the face of variations in demand
Planning of human and material resources
Deployment of a water, electricity or telecommunications network
Planning of advertising campaigns under budget constraints
Pricing for plane tickets, train tickets or hotel rooms
Discover several tutorials to learn how to use XLOPTIM®.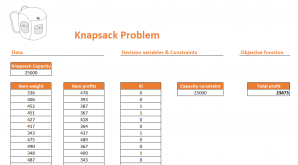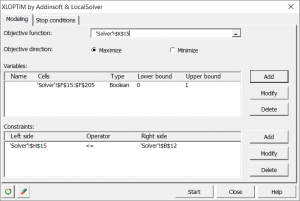 ---
---