XLSTAT version 2019.1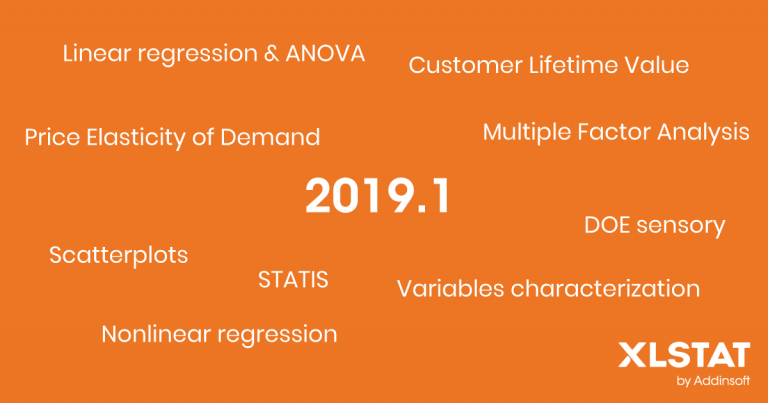 Discover our latest features and options
All the above features are available in all XLSTAT-solutions.
The above three features are available in XLSTAT-Sensory, XLSTAT-Marketing and XLSTAT-Premium
The last two features are available in XLSTAT-Marketing and XLSTAT-Premium.
How to get XLSTAT 2019.1?
If you are using the Trial version or you have a valid license, you can download the latest version at:
If you have a perpetual license without access to free upgrades and maintenance, you can order an upgrade via the My XLSTAT portal. Otherwise, please contact us here.
---
Learn the basics of descriptive statistics, multivariate data analysis, tests and modeling with XLSTAT-Base
Three one-day workshops designed to give you the knowledge practice and tools to analyse consumer test data and to optimise the sensory properties of foods, beverages, personal products.
This course forms a hands-on introduction to those statistical methods needed by a sensory scientist.
---