XLSTAT version 2017.6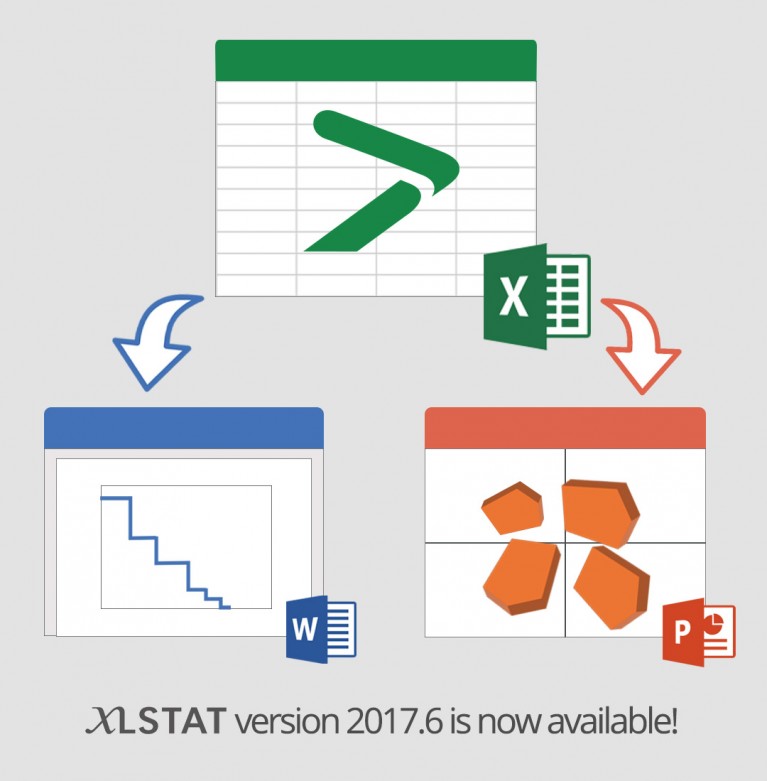 XLSTAT version 2017.6 is available for download! What's new?
Statistical features and options
One sample Wilcoxon Signed ranks Test: This new feature is a non-parametric equivalent of Student's one sample t-test.
Principal Component Analysis (PCA): Bootstrap confidence ellipses or convex hulls can now be plotted around observations. These options are available under the Charts / Bootstrap charts subtab (see below).
Support Vector Machines (SVM): Multiclass responses can now be analyzed either through one-versus-one or one-versus-all analysis.
Cox Proportional Hazards: Several new options including interaction effects, proportional tests & predictions.
Software features
MS PowerPoint and MS Word export buttons (PC only): All XLSTAT outputs can now be exported in just a few clicks.
XLSTAT Designer (PC only): This new interface allows you to configure customized statistical applications composed of XLSTAT features and options.
Theme for tables: It is now possible to customize the theme of table outputs.
The features and options listed above are available in all XLSTAT solutions, except for Cox Proportional Hazards which is only available in XLSTAT-Life Sciences & XLSTAT-Premium.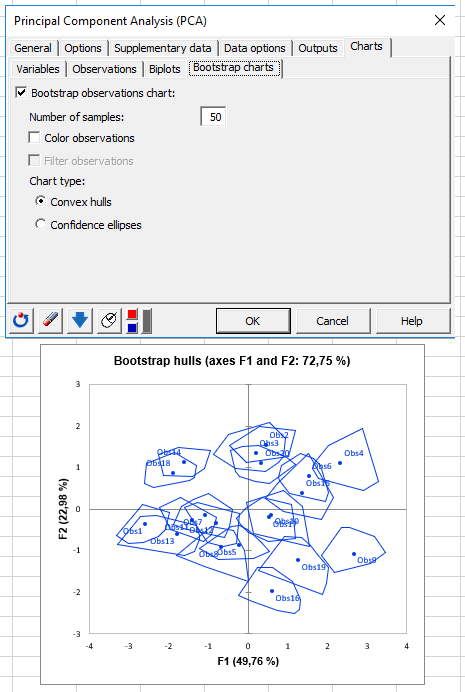 ---
New possibilities for exploratory data analysis and clustering — whatever your field is.
New tools for biologists, ecologists or medical researchers are available.
XLSTAT 2021.4 is now available! What's new?
🗓 ¿Hablas español? Our partner MBSense is hosting several webinars in the coming months: - Gaussian Mixture Model… https://t.co/lNqbAtvuET
💡 XLSTAT Tips - Are your results due to chance or statistically significant? ➡️ Read more about statistical signif… https://t.co/9TfUhLNuGA
---