XLSTAT version 2017.2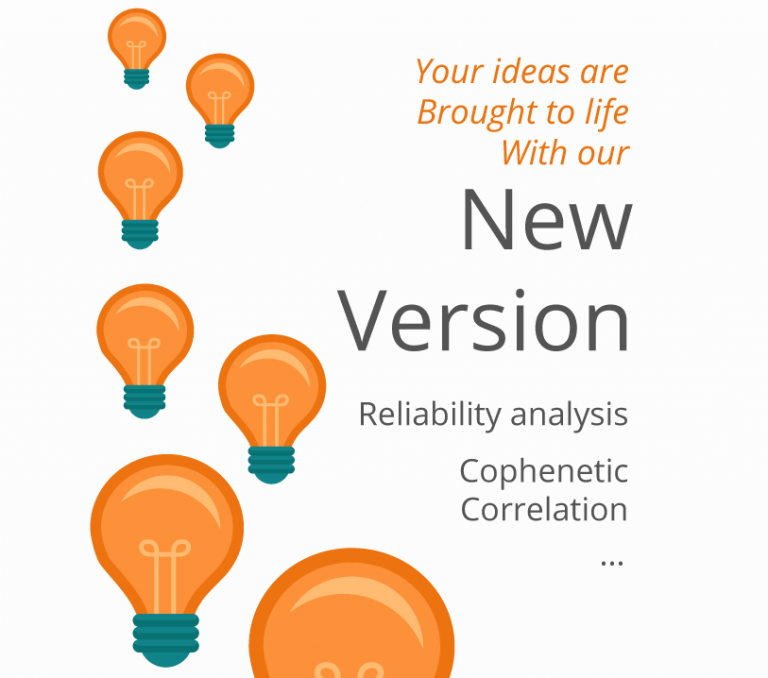 XLSTAT Version 2017.2 is out
Reliability analysis: An innovative feature that allows you to compute the reliability of a group of quantitative variables. Available in the Describing Data Menu of all XLSTAT solutions, it includes the internal consistency analysis based on Cronbach's alpha. Many more new options will be added to our upcoming releases, which will be made available to you shortly.
Agglomerative Hierarchical Clustering: The cophenetic correlation matrix as well as the associated cophenetic coefficient enable you to evaluate the classification quality. It can be computed by activating the corresponding option in the outputs tab of the dialog box. Available in all XLSTAT solutions.
PLSPM: Many Goodness of Fit indexes have been added, including SRMR, GD, dULS, Chi-Square and Likelihood. To activate them, click on the corresponding option in the outputs tab of the Run dialog box. Available in XLSTAT-Psy, XLSTAT-Marketing and XLSTAT Premium.
---
Our new version XLSTAT 2019.3.2 is now available. What's new?
XLSTAT will be exhibiting at Research & Results, October 23-24, 2019.
XLSTAT will be present at the 13th Pangborn Sensory Science Symposium, 28 July - 1 August 2019, Edinburgh UK
---