XLSTAT version 2016.4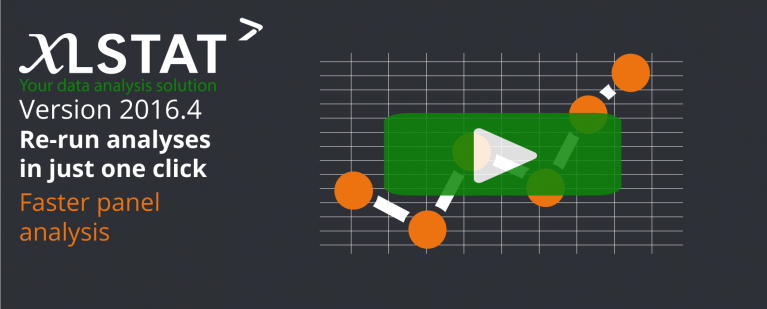 What's new in XLSTAT version 2016.4?
This new version will make your life easier: a new button is displayed so that users can rerun an analysis in just one click. Available in all XLSTAT solutions.
Panel analysis now runs a lot faster thanks to our unique linear modeling algorithm. Available in XLSTAT-Sensory, XLSTAT-Marketing and XLSTAT-Premium.
---
Past attendees have come from a wide range of areas: marketing, market research, the entertainment industry, analytic laboratories, sensory science, geology, to name but a few.
Learn the basics of descriptive statistics, multivariate data analysis, tests and modeling with XLSTAT Basic+
Learn the basics of descriptive statistics, multivariate data analysis, tests and modeling with XLSTAT Basic+
---