XLSTAT at the Experimental Biology conference 2019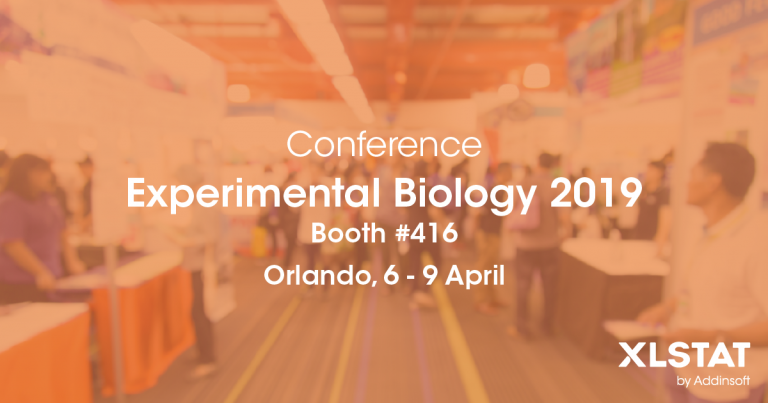 XLSTAT will be present at the 2019 Experimental Biology, April 6-9, in Orlando, Florida.
Come and say hi to our team at the exhibition hall (booth 416) and get a one to one demo. A talk will be held on enzyme kinetics modeling using the XLSTAT software on Monday, April 8 - 11:30am.
More information on the conference available at https://experimentalbiology.org/2019/home.aspx.
---
Past attendees have come from a wide range of areas: marketing, market research, the entertainment industry, analytic laboratories, sensory science, geology, to name but a few.
Learn the basics of descriptive statistics, multivariate data analysis, tests and modeling with XLSTAT Basic+
Learn the basics of descriptive statistics, multivariate data analysis, tests and modeling with XLSTAT Basic+
🔎 Addinsoft is releasing a free tool to analyse the COVID data published on a daily basis by the ECDC.⏩… https://t.co/Axu1qSrMDT
🎥🎉 Stat Café reaches the 8K subscribers milestone! Thanks to all of you for following our YouTube channel!… https://t.co/00gEDnL5rX
---