XLSTAT at RR 2018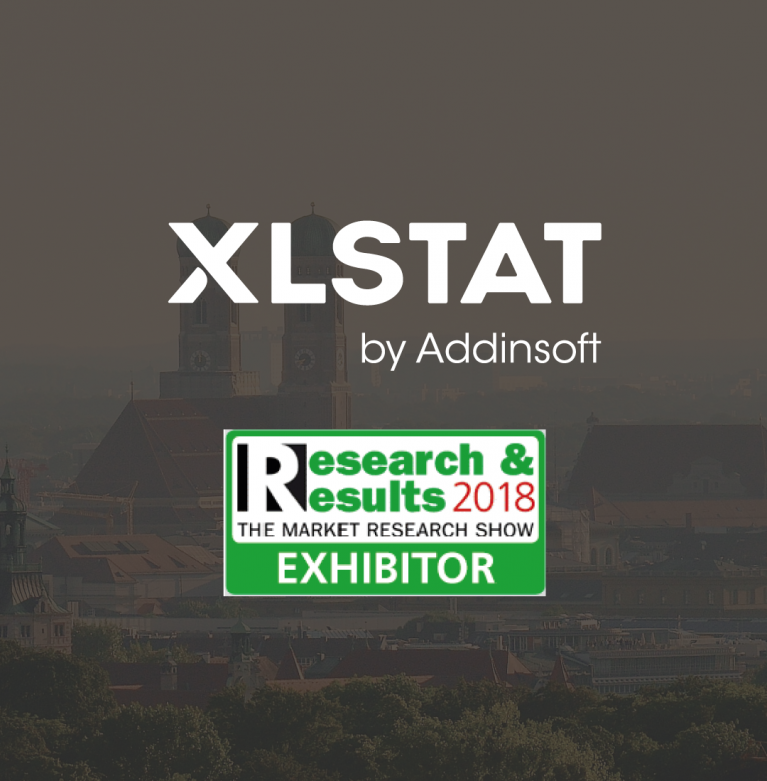 XLSTAT will be present at the International Event of the Market Research Industry for the first time, 24-25 October 2018.
This two-day trade show is the world's leading market research show with almost 3,300 participants, a wide range of workshops and more than 100 exhibitors.
Come and say hi to the XLSTAT team at booh #229 and see how XLSTAT can facilitate your market research data analysis.
---
Learn the basics of descriptive statistics, multivariate data analysis, tests and modeling with XLSTAT Basic+
Learn the basics of descriptive statistics, multivariate data analysis, tests and modeling with XLSTAT Basic+
Learn the basics of descriptive statistics, multivariate data analysis, tests and modeling with XLSTAT Basic+
🗓 Fabien Llobell, PhD will present tomorrow at the Agrostat conference a new sensory data analysis method for asses… https://t.co/7EjXjW7Nj8
---