XLSTAT at RR 2018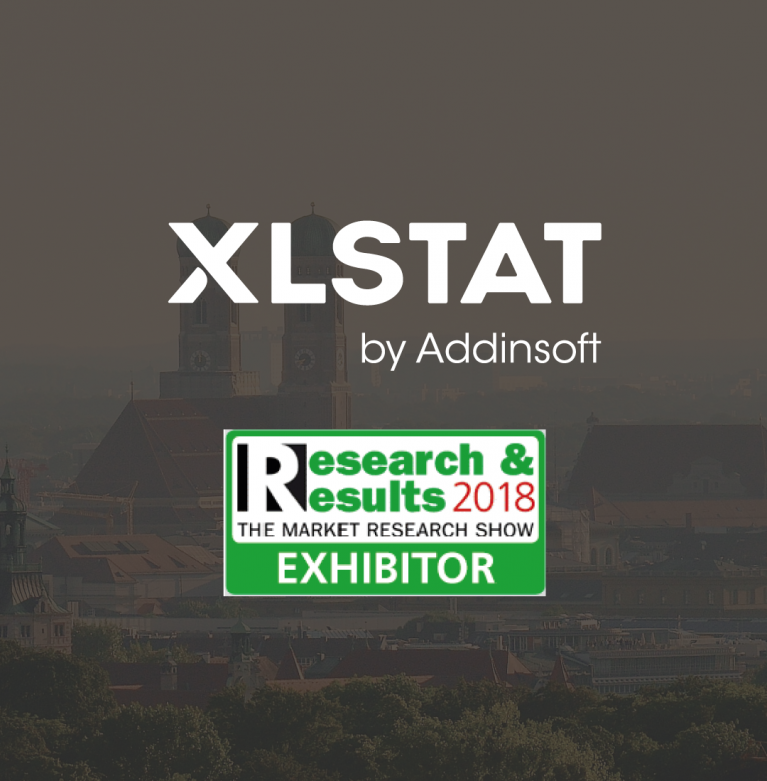 XLSTAT will be present at the International Event of the Market Research Industry for the first time, 24-25 October 2018.
This two-day trade show is the world's leading market research show with almost 3,300 participants, a wide range of workshops and more than 100 exhibitors.
Come and say hi to the XLSTAT team at booh #229 and see how XLSTAT can facilitate your market research data analysis.
---
Three one-day workshops designed to give you the knowledge practice and tools to analyse consumer test data and to optimise the sensory properties of foods, beverages, personal products.
Learn the basics of descriptive statistics, multivariate data analysis, tests and modeling with XLSTAT-Basic+
Learn the basics of descriptive statistics, multivariate data analysis, tests and modeling with XLSTAT-Base
---