XLSTAT at RR 2018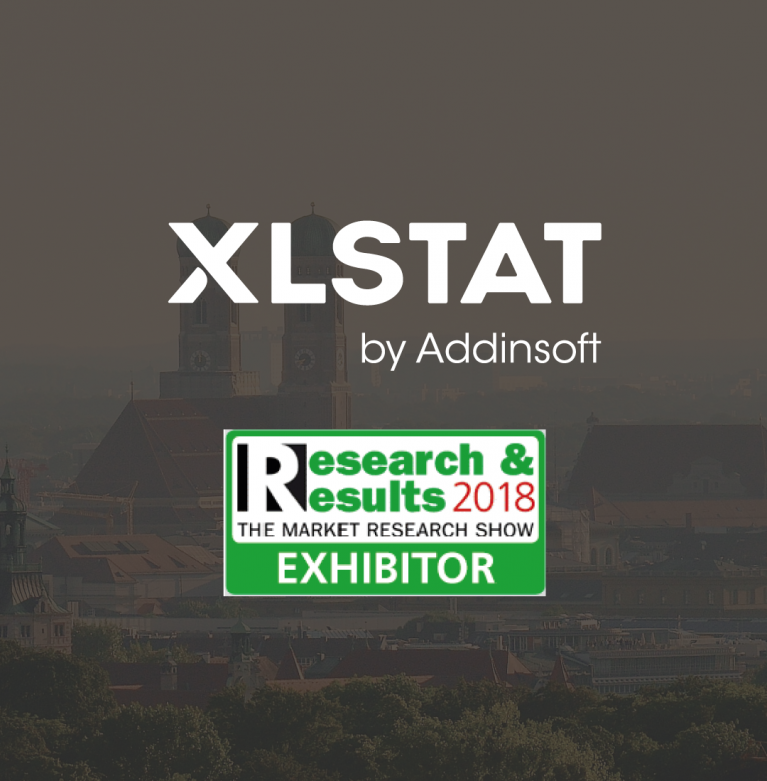 XLSTAT will be present at the International Event of the Market Research Industry for the first time, 24-25 October 2018.
This two-day trade show is the world's leading market research show with almost 3,300 participants, a wide range of workshops and more than 100 exhibitors.
Come and say hi to the XLSTAT team at booh #229 and see how XLSTAT can facilitate your market research data analysis.
---
Past attendees have come from a wide range of areas: marketing, market research, the entertainment industry, analytic laboratories, sensory science, geology, to name but a few.
Learn the basics of descriptive statistics, multivariate data analysis, tests and modeling with XLSTAT Basic+
Learn the basics of descriptive statistics, multivariate data analysis, tests and modeling with XLSTAT Basic+
🎥🎉 Stat Café reaches the 8K subscribers milestone! Thanks to all of you for following our YouTube channel!… https://t.co/00gEDnL5rX
📣 Youden Plot: Discover our new method validation tool ⏩ Plot the results from multiple laboratories on a single… https://t.co/uzngSu4G4Q
---