XLSTAT at JSM 2018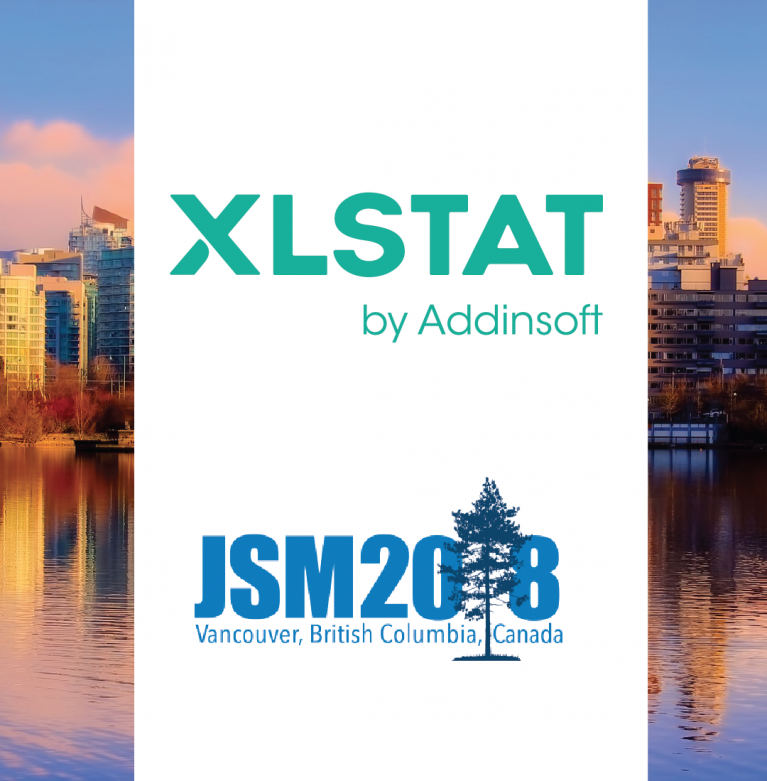 Joint Statistical Meetings is one of the largest statistical events in the world.
XLSTAT will be among the Silver Sponsors and exhibitors once again so come and meet us at booth 225!
Here are some upcoming highlights:
Get a one to one demo of the most complete statistical add-on for Microsoft Excel at our booth.

Enjoy an afternoon popcorn break on Monday, July 30 at 1:30 p.m in the Spotlight area (sponsored by XLSTAT).

And more surprises with exciting rewards for statistics lovers.
---
Learn the basics of descriptive statistics, multivariate data analysis, tests and modeling with XLSTAT Basic+
Learn the basics of descriptive statistics, multivariate data analysis, tests and modeling with XLSTAT Basic+
Learn the basics of descriptive statistics, multivariate data analysis, tests and modeling with XLSTAT Basic+
🗓 ¿Hablas español? Our partner MBSense is hosting several webinars in the coming months: - Gaussian Mixture Model… https://t.co/lNqbAtvuET
💡 XLSTAT Tips - Are your results due to chance or statistically significant? ➡️ Read more about statistical signif… https://t.co/9TfUhLNuGA
---