XLSTAT at #AMEE2015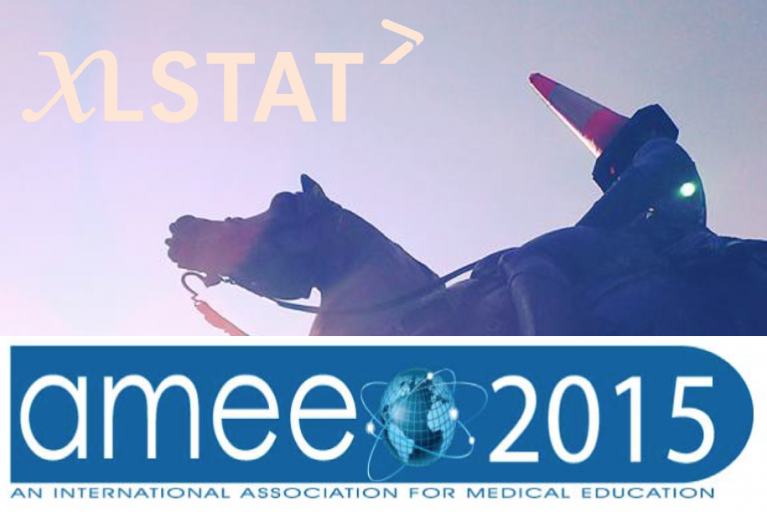 XLSTAT is proud to be a Premium sponsor of the AMEE conference on medical education held this year in Glasgow, Scotland (Sep 5-9).
The AMEE association promotes excellence in medical education. Its members are spread in more than 90 countries.
More than 3500 participants are expected to attend the conference this year.
Our slogan during the conference: XLSTAT, the statistical software that makes medical students love statistics!
---
Learn the basics of descriptive statistics, multivariate data analysis, tests and modeling with XLSTAT Basic+
Learn the basics of descriptive statistics, multivariate data analysis, tests and modeling with XLSTAT Basic+
Learn the basics of descriptive statistics, multivariate data analysis, tests and modeling with XLSTAT Basic+
🗓 Fabien Llobell, PhD will present tomorrow at the Agrostat conference a new sensory data analysis method for asses… https://t.co/7EjXjW7Nj8
---