Webinar on statistical tests and sample size: presentation materials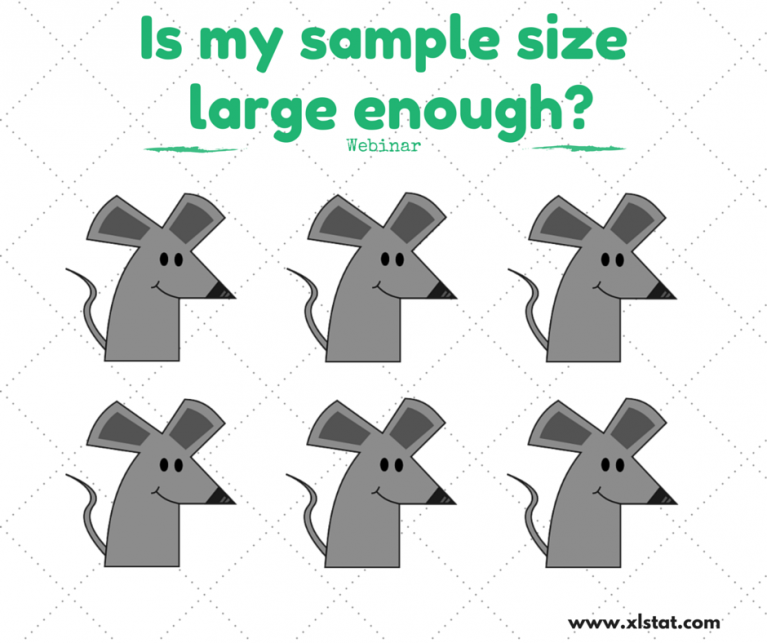 XLSTAT was proud to present its second free short Webinar (May 14). After briefly describing the principles of statistical testing, we talked about the difference between parametric and nonparametric statistical tests. Then, we proposed rules of thumb for sample size before running a demo on XLSTAT in which we compared the outputs of a 1-way ANOVA to the output of its nonparametric equivalent, the Kruskal-Wallis test.
The presentation may be dowloaded by clicking here.
This tutorial will help you choose an appropriate statistical test according to your question & data.
A 30 day free trial version of XLSTAT is available here.
---
XLSTAT 2020.3 is now available! What's new?
Addinsoft is recruiting a VBA developer and a C++ developer - Full time job and a Data Engineer internship, in Bordeaux
XLSTAT 2020.1.3 is now available! What's new?
🗓 Dr. Fahmy will be featuring a new method to evaluate the quality of Check All That Apply (CATA) data during the "… https://t.co/grVqMawgpk
---