Versions 2015.2.02 and 2015.2.03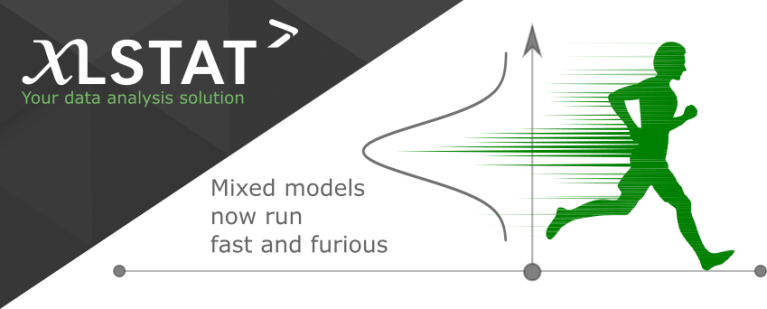 Addinsoft releases XLSTAT 2015.2.02 and 2015.2.03. Enhanced quality and new options in response to your needs
XLSTAT-Pro:
Mixed models: computational speed has been significantly improved.
K Nearest Neighbors: enjoy broader machine learning possibilities by studying quantitative dependent variables.
ANOVA: it is now possible to automatically select the same set of factors for multiple comparisons if several dependent variables are selected in multi-factor models.
Ternary diagrams: a new option allows to update the diagram automatically when you change the input values.
RV coefficient: an easy way to evaluate the similarity between two data matrices.
XLSTAT-Time:
A new feature allows to produce elegant time series charts in a few clicks and manipulate them in real time.
Time series transformation: decompose your time series into three parts: trend, seasonal and random
XLSTAT-Life:
Deming regression: the computation of confidence intervals now match the EP09-A3 CLSI standard.
XLSTAT-MX:
The CATA feature now displays mean drops charts that allow an easier identification of attributes to withdraw or to include in your products, as well as those that are nice to have.
XLSTAT-Conjoint:
MaxDiff designs may now be generated in a new format (combinations in columns and respondents in rows).
MaxDiff analysis can now be done using the very common multinomial logit model.
---
Learn the basics of descriptive statistics, multivariate data analysis, tests and modeling with XLSTAT Basic+
Learn the basics of descriptive statistics, multivariate data analysis, tests and modeling with XLSTAT Basic+
Learn the basics of descriptive statistics, multivariate data analysis, tests and modeling with XLSTAT Basic+
🗓 Fabien Llobell, PhD will present tomorrow at the Agrostat conference a new sensory data analysis method for asses… https://t.co/7EjXjW7Nj8
---