Version 2016.2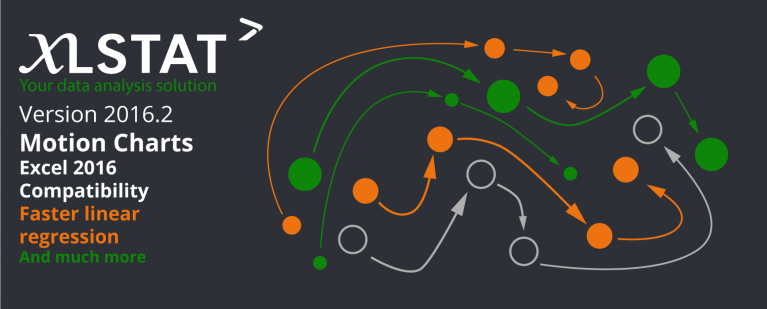 XLSTAT version 2016.2: motion charts and Excel 2016 compatibility
Motion charts and Excel 2016 compatibility are the two major surprises that come with this version.
Motion charts are an original way to visualize a third dimension on a 2D-scatter plot. Motion charts are included in all XLSTAT solutions (visualizing data menu).
XLSTAT is now compatible with Excel 2016 for Mac.
Furthermore, we have worked hard on making linear regression run faster than several of our competitors, including R.
---
Past attendees have come from a wide range of areas: marketing, market research, the entertainment industry, analytic laboratories, sensory science, geology, to name but a few.
Learn the basics of descriptive statistics, multivariate data analysis, tests and modeling with XLSTAT Basic+
Learn the basics of descriptive statistics, multivariate data analysis, tests and modeling with XLSTAT Basic+
---