Version 2015.6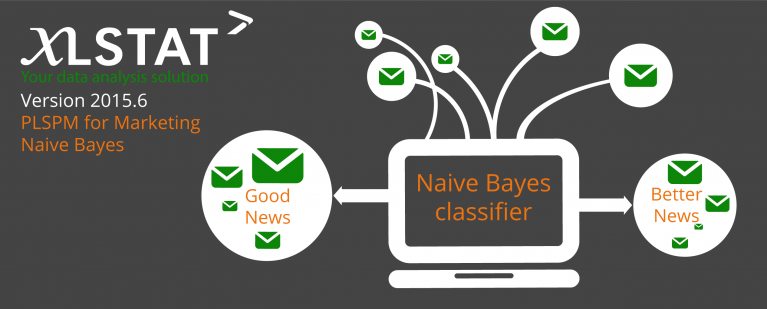 What's new in the last XLSTAT release of the year?
Naive Bayes now enriches your supervised machine learning algorithms collection. Naive Bayes assumes independence among predictors. It is fast and known to be very accurate in many situations.
Our PLS Path Modeling tool now includes an interface specially adapted to Marketing and Satisfaction analysis. Among the new available options, you will be able to evaluate the impact of modifying brand image, quality or value on customer satisfaction. PLS-Path Modeling is part of the XLSTAT-Marketing and XLSTAT-Psy solutions.
---
Learn the basics of descriptive statistics, multivariate data analysis, tests and modeling with XLSTAT Basic+
Learn the basics of descriptive statistics, multivariate data analysis, tests and modeling with XLSTAT Basic+
Learn the basics of descriptive statistics, multivariate data analysis, tests and modeling with XLSTAT Basic+
No tweet to display
---