Version 2015.5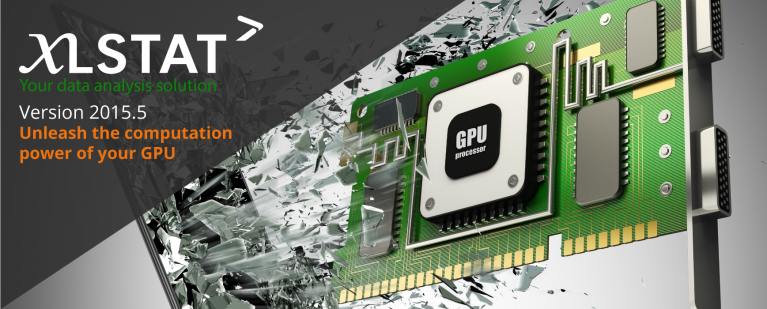 Addinsoft proudly releases XLSTAT version 2015.5.
This version brings several new features (MANOVA, marginal effects in Logistic regression, Confidence ellipses in Correspondence analysis, new results in Conjoint analysis), and a major breakthrough in statistical computing speed with the first function being GPU-enabled. Running Monte Carlo simulations for nonparametric tests can now be done on NVIDIA graphic cards, faster than ever. From now on, XLSTAT features will be gradually GPU-upgraded. XLSTAT version 2015.5 is compatible with the new Excel 2016 (Windows only, Mac to be announced later).
---
Past attendees have come from a wide range of areas: marketing, market research, the entertainment industry, analytic laboratories, sensory science, geology, to name but a few.
Learn the basics of descriptive statistics, multivariate data analysis, tests and modeling with XLSTAT Basic+
Learn the basics of descriptive statistics, multivariate data analysis, tests and modeling with XLSTAT Basic+
---