Version 2015.4.1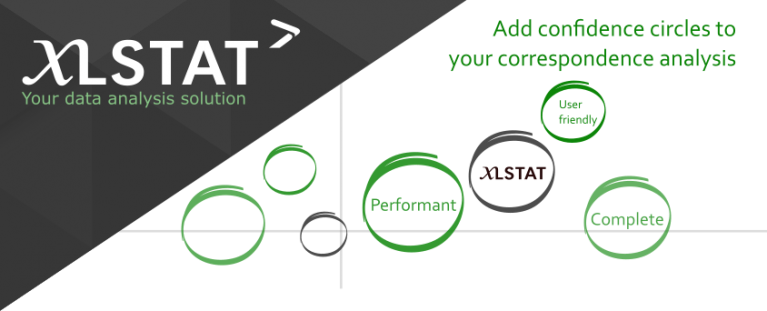 XLSTAT major version 2015.4.1 is out. A shiny new interface for XLSTAT-3DPlot, a new feature and again, many new options adapted to your requests.
- XLSTAT-3DPlot: enjoy perspective in your data with a renewed, fresh and modern interface.
- XLSTAT-Time: The new cointegration of time series feature will help you test the similarity of trends on the long run according to Johansen's approach.
- XLSTAT-Pro:
Analyzing data-Correspondence analysis: draw confidence circles around row and column categories to identify those that contribute to the hypothesis of independence.
Modeling data-ANOVA: the Games-Howell procedure will let you run multiple pairwise comparisons without having to worry about unequal variances.
- XLSTAT-MX: the CATA feature now includes a plot summarizing comparisons of elicitation rates for each product and the ideal product.
---
Learn the basics of descriptive statistics, multivariate data analysis, tests and modeling with XLSTAT Basic+
Learn the basics of descriptive statistics, multivariate data analysis, tests and modeling with XLSTAT Basic+
Learn the basics of descriptive statistics, multivariate data analysis, tests and modeling with XLSTAT Basic+
🗓 Fabien Llobell, PhD will present tomorrow at the Agrostat conference a new sensory data analysis method for asses… https://t.co/7EjXjW7Nj8
---