The Autumn 2017 Statistics Webinars are now online!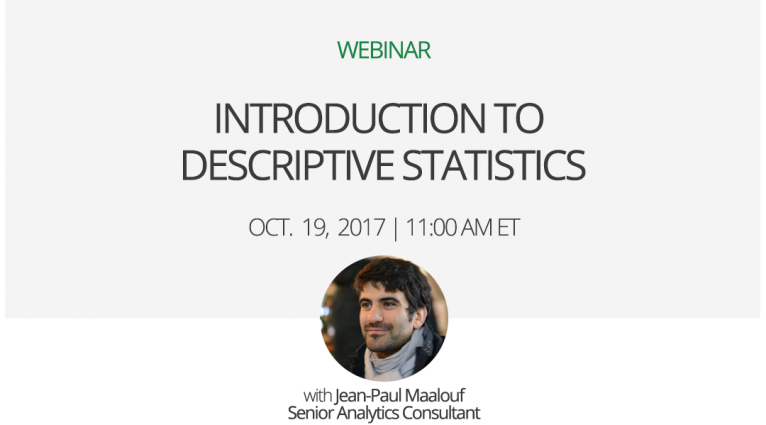 Tired of complicated mathematical gibberish in statistical textbooks?
We've got our own special trick to quickly make you an independent and proficient user of statistical methods. Just subscribe to the following webinars. They're short, straightforward and best of all… free! Spread the word, the webinars are open to everyone.
Our comprehensive webinars will allow you to:
Gain insight into the most popular statistical methods and how they can be put into practice;
Identify the most appropriate method according to your question and data;
Apply these methods in Excel using the XLSTAT software.
No mathematical background is required. All webinars include a 45-minute presentation and a 10-minute Q&A session.
For more info: webinar@xlstat.com
---
Learn the basics of descriptive statistics, multivariate data analysis, tests and modeling with XLSTAT Basic+
Learn the basics of descriptive statistics, multivariate data analysis, tests and modeling with XLSTAT Basic+
Learn the basics of descriptive statistics, multivariate data analysis, tests and modeling with XLSTAT Basic+
🗓 ¿Hablas español? Our partner MBSense is hosting several webinars in the coming months: - Gaussian Mixture Model… https://t.co/lNqbAtvuET
💡 XLSTAT Tips - Are your results due to chance or statistically significant? ➡️ Read more about statistical signif… https://t.co/9TfUhLNuGA
---