Addinsoft is among the fastest growing software companies in the analytical field.
addinsoft
XLSTAT is Addinsoft's main product line; a full suite of solutions for data analysis and statistics that integrates seamlessly into Microsoft Excel. Each day, over 600 people download the XLSTAT software making it one off the leading statistical software on the market today. The XLSTAT user community is now comprised of over 100,000 members in more than 120 countries.
Over the years, XLSTAT has become a front-line player in the field of statistics and multivariate analysis, offering a wide array of methods and features used in a variety of fields. XLSTAT works with Microsoft Excel on Windows, Mac and in browsers under Google Sheets and Microsoft Office 365.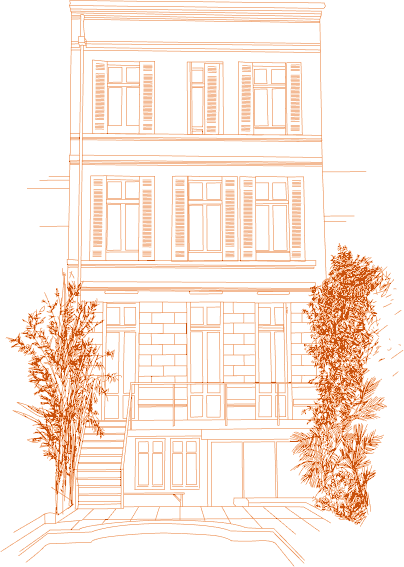 story
The story of XLSTAT begins in 1993 under Windows 3.1 and Excel 4.0. As early as 1996, the first XLSTAT licenses are sold online and marketed to a global audience. In 2000, what began as a software experiment morphed into a full-fledged company: Addinsoft was born. In 2006, a fully rewritten version of the software is marketed in 7 languages. Today, the company looks nothing like it did some 26 years ago but, its entrepreneurial spirit remains undimmed and anchored to its unwavering commitment to product innovation and quality.
The Team
A quarter century after its launch, Thierry Fahmy, its founder is still at the head of the company. Mr. Fahmy began developing XLSTAT in 1993 while still a Master's student at AgroParisTech and then at the University of California at Berkeley. After completing his PhD in statistics, Thierry Fahmy worked for two years at IBM in the Data Mining team before starting several companies, including Addinsoft. From 2002 onwards, Fahmy has focused his work on developing XLSTAT. Present in Europe, North America and Asia, the company is comprised of highly creative, experienced and talented individuals who come together to facilitate and improve your decision making needs.
Mission
Make data analysis and statistics accessible to all.
Vision
Become the best-rated statistical software suite.
Values
Our teams are a diverse group of individuals born in different countries and from various backgrounds. We take great pleasure in working together and serving users from around the world. Although our area of expertise is extremely technical. we know that all our users aren't. This is why, every day, we do our very best to improve XLSTAT and offer our users tools that are just as powerful as they are easy to use.
ANTOINE
AMAURY
ALEXANDRE
ANAÎS
CLÉMENCE
COLINE
DAMIEN
DELPHINE
DOUNIA
FABIEN
ERIC
GUILLAUME
LAURENT
LOUISE
KUNIHIRO
MARCEL
MAURICIO
MATHILDE
NAJIB
NATHANAËL
NICOLAS
PAULIN
SAMI
UDHAY
NICOLAS
SEBASTIEN
SLAWOMIR
EFTHALIA
JULES
CHÉRIF
---
Addinsoft offices
United States
Addinsoft Inc 244 Fifth Avenue, Suite E100 New York, N.Y. 10001
(646) 412 3348
France
Addinsoft 40, rue Damrémont 75018 PARIS
+33 (0) 1 70 06 04 88
Japan
マインドウエア総研株式会社 〒700-0024 岡山県岡山市北区駅元町1-4 ターミナルスクエア
086-226-0028
---
Mexico
MultiON Consulting, S.A. de C.V. Insurgentes Sur 1236 - 301 Col. Tlacoquemecatl del Valle México D.F. 03200 Joel Cervantes Asesor Comercial LATAM Colombia, Chile, Perú, El Salvador, Argentina, Guatemala, Panamá : MultiON Consulting S.A. De C.V. *Certified Reseller http://www.multion.com latam(at)multion.com
+52 55 55594050
Brazil
EasyStat Soluções Estatísticas Av Dr Romeu Tórtima, 739 Barão Geraldo - Campinas - SP
+55+19 3749-8305
+55+19 3749-8305
Argentina
SoloExcel Marcelo T. de Alvear 740 1058 – CABA Argentina
+54 11 43 13 86 16
---
Australia
4am Software Pty Ltd. Level 3, 480 Collins Street Melbourne VIC 3000
+61 3 8610 6683
+61 3 8610 6683
New Zealand
4am Software Pty Ltd. Level 27 PWC Tower # 188 Quay Street Auckland 1010
+64 9 363 3880
+64 9 363 3880
---